Luton Minibus Hire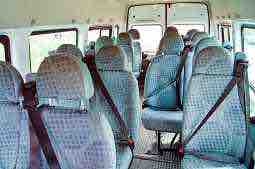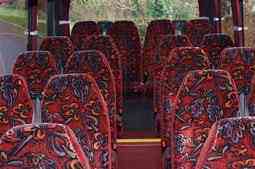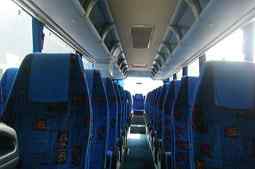 Luton – HOME 
Luton, in Bedfordshire, is about 30 miles northwest of central London. The town is well connected by road and rail links to London. Luton airport is one of the major airports serving London. We offer Luton minibus hire service, the best option for groups to move around town, and make transfers to airports, attractions, other places. 
 
Luton has a robust economy, in manufacturing, millinery, and engineering. The service sector is also growing leaps and bounds in recent years. The town has a legacy in hat making, and is the headquarters of Vauxhall Motors. Several other corporate groups, such as EasyJet, Impellam Group, Monarch Airlines, and Thomson UK have their headquarters in Luton. Many corporate houses avail our minibus hire in Luton on a regular basis, for airport transfers, offering transportation for employees between offices and residences, for transferring delegates to conference venues, for trade fair transportation, and many other purposes. 
 
There are several places of interest in and around Luton, and all the attractions of  
London are just under an hour away, with our state of the art Luton minibus hire services.  
The Wardown Park, with its formal gardens, situated on the River Lea, hosts the most popular museum in town. The museum focuses on traditional crafts and industry, including lace making. The park offers some sporting facilities. Stockwood Park, again with a craft museum, and sporting facilities, is another local hot-spot. The Wardown Park is the most famous golf course in the area. 
 
The Mossman Carriage collection of horse-drawn vehicles, at Stockwood Park, is the largest and most significant vehicle collection of its kind in the country. Shaw's Corner is the former house of the iconic playwright, George Bernard Shaw. The house is now a museum. Among the other attractions in Luton are Whipsnade Zoo, one of UK's biggest zoo, Whipsnade Tree cathedral, and Dunstable Downs, part of Chiltern Hills, noted for its scenic splendour, and offering enchanting walking trials. 
 
Tour groups, students, educational institutions, families, church groups, and others frequently avail our minibus hire services, for sightseeing trips, excursions, and other day out trips. They also use these services for visiting the racecourses, and golf clubs in the region. 
 
Luton is a lively town, with a young population. The town hosts the University of Bedfordshire. The The Luton Carnival, usually held in May, is the largest one-day carnival in Europe. St. Patrick's Festival, in March, is another popular festival.  
 
The Library Theatre, and Hat Factory are the two popular centres dedicates to arts, music, theatre, and other and live shows. Luton has a lively entertainment, night life, art, and culture scene. Our Luton minibus hire service is in high demand from event organisers to arrange transportation for their employees, and artists who perform at the various functions, for groups to attend concerts, for nites out functions, for stag do and hen do nites, for private functions such as marriages, and birthday parties, and for several other purposes. 
 
People avail our minibus hire in Luton services for many reasons, foremost among which is our fleet of luxury vehicles, ranging from Ford Transit to Mercedes 16 seater minibus, and from Volvos to Iveco coaches, of varying seat configurations. These vehicles spot all high end luxury features designed to add comfort to the user, and scores high in safety as well. We also make it a point to service these vehicles well, making sure to carry out routine maintenance, regular monitoring of key parameters, and thorough cleaning after every trip. 
 
People are also attracted to our minibus hire service, because of the ease of doing business with us. We offer simple and uncomplicated procedures for booking a minibus, or for any other requests. For booking, you may either fill up a simple online form, or contact our customer support team using live chat, phone, or email. We offer very flexible deals, including the option to get a custom quote, with packages specially drawn up to suit your budget, and requirements. You may likewise contact our customer support team for any special requests, assistance in coordinating the trip, and anything else. Our customer support team works round the clock, and provide critical inputs and follow-ups, which makes the trip a success. 
 
We offer a comprehensive end-to-end experience. While the customer care understands your specific requirements and works hard to make such requests possible, our drivers, who accomapny the minibus hire, go all out in pampering the passengers. We handpick our drivers for their driving skills, and familiarity of the local area, and invest in the, training them in all nuances of driving, including safety regulations, traffic rules, customer support, and more. 
 
All our internal systems are lean, and efficient, and our workforce is highly productive. All these, combined with our maintenance free new vehicles, reduce our operating costs considerably. We pass on the lion's share of such savings to our customers, allowing us to offer the rare combination of the lowest rates, with the best service.  
 
Read through the testimonials left by customers, who we have delighted in the past. Many of them always resort to our minibus hire, when they require group transportation in Luton, and surrounding areas. 
 
The LU postcode area covers Luton and surrounding areas. The postcodes in Luton town area start with LU2. We operate our vehicles, round the clock, at these places, and offer quick pick ups.  
 
WHY CHOOSE US
Coach Tracker
Flights monitor at all airports
Manage your booking
Printer friendly tickets
G.P.S System
Specialised GPS system Pick you up on time
Timetables
Excellent time keeping
Avoid train delays
Switch to coach to avoid rail disruption
Save money
Save money on all coach sizes
Travelling with us
Voted number 1 for customer service
Luggage capacity
All vehicles have luggage capacity depending on the number of people
---
Online Exclusives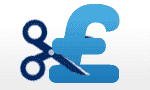 Lowest Rates Guaranteed save money on all sizes coaches.
Creditcards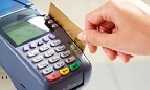 All Credit Cards Accepted
( charges may apply )
Business Accounts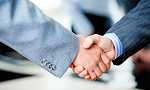 Business Accounts and Contract Work welcome.
Travel to Europe
Travel to Europe- All inclusive
24 hours service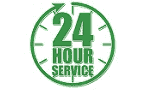 24 hour service 7 days a week.
Airport transfers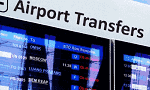 Airport transfers Free parking included at all airports.